Sustainability
Sustainability
Triona's mission is to create efficient, sustainable and safe flows of data, goods and people.
We are convinced that environmental awareness and responsibility can be combined with successful business. Taking the environment and the surrounding world in consideration is a given and an important part of our corporate culture.
Our dedication is divided over two main areas:
Our products and services.
Our operation's impact on the environment.
When it comes to our products and services we strive to offer our customers solutions that will minimize the effects on climate and environment. Together with our customer we want to develop climate smart transport and logistic solutions and in that way actively take part in building a sustainable society.
Environmental effect
In our operation we strive to reduce our negative effect on the environment. Concrete examples are that we prioritize public transport when travelling on business. We use phone, video conference and web meetings instead of travelling when suitable. We aim to minimize the energy consumption at our offices and review our purchases and behaviors. We buy KRAV and/or Fair trade products when available. We also want to take responsibility for what we leave behind us and try to find new users for things we are done with. We always separate our waste at the source.
Governing documents
Our environmental policy describes guidelines for our environmental work and environmental issues are covered in our management system that fulfills ISO 9001:2008 and ISO 14001. We communicate more details regarding our environmental policy and management system to customers and other interested parts at request.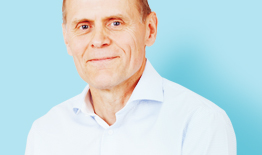 Anders will help you
For more information about our environmental policy and our management system, contact Anders.
Anders Nilsson
+46 70 348 80 52
Send Email