Transport

Transport
Transports of goods and people are essential functions in our society. The greatest challenge of the transport industry is perhaps to realize the transport as efficient and profitable as possible in line with the customer's logistics processes. IT is used in a great extent to achieve more efficient, greener and safer transports.
Triona has developed systems supporting the customers in this business for many years. With our solutions the companies can plan and manage their assignments efficiently. Their operations can be enhanced by means of strategic and tactical planning and a better follow up.
Experience
Triona is experienced and skilled in contract and order management, distance calculations, deviation management, invoicing and self-invoicing, mobility/field support, transport management, route planning, tracking and scheduling and also tendering. Integrations with our other systems, such as business, scale and maintenance systems, is often a natural part of our assignments and we have knowledge about systems as for instance IBS, Microsoft, SAP and Visma. Above that we can supply you with the very best maps and additional solutions via our partners such as HaCon, ESRI, Google, Lantmäteriet, Fleetech and DPS.
Products
Triona's TRACS Flow is the most future-proof system in the market. The system supports processes such as contract/assignment management, planning and transfer of data to other systems. In parallel with TRACS Flow we also offer TRACS Rundvirke which supports transport businesses in timber operations for transport organisations as well as beyers of transports. The products have modern interfaces for integration with other systems and include mobile solutions for smartphones, tablets and field/vehicle computers.
Triona Routing Engine (TRE) is an advanced platform enabling a wealth of different calculations of distance and travel time adapted to for instance pedestrian, bicycle, private car and heavy vehicles. Solutions based upon Triona Routing are in use today as integral parts of public travel planning portals in several European countries and by municipalities and authorities working for better traffic flows and environmental friendly transport solutions. TRE is also used by industrial actors to optimize logistics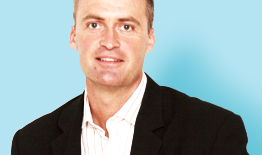 Thomas will help you
For more information on our work in the transport area in Sweden, please ask Thomas.
Thomas Höjsgaard
+46 70 556 63 93
Send Email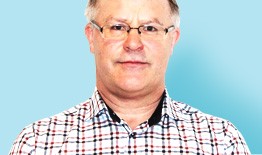 Sigmund will help you
For more information on our work in the transport area in Norway, please ask Sigmund.
Sigmund Fredriksen
+47 918 66 301
Send Email