Road Management System

Road Management System
Triona's road management system (RMS) is a web-based system for road management. The system is designed to give each road operator support in the whole road management process from planning, building new roads through maintenance and upkeep of existing roads.
RMS contain powerful features for the management of new road building, maintenance projects, and material extractions and gives support with both tactical and operative planning of road administration activities. In addition, the system includes functionality for data exchange with road databases, e.g. Sweden's national road database (NVDB).
RMS is built on standards such as OGC's WMS and WFS, and the Swedish standard for road and railway networks.
RMS is developed with Microsoft .NET, ESRI ArcGIS, OpenLayers, and Javascript with Microsoft SQL Server as the database management tool.
---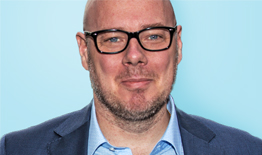 More information
For more information about RMS, ask Johan.
Johan Larsson
+46 73 732 61 56
Send Email