Sustainability
Sustainability
Triona's mission is to create efficient, sustainable, and secure flows of data, goods and people.
We are convinced that responsibility for and awareness about environmental issues are the cornerstones of a long-term successful business. To consider the environment and the world around us is a given and an important part of our company culture.
Our commitment is divided into two main areas:
Our products and services.
The environmental impact from our business.
Products and services
When it comes to our products and services, we aim to offer our customers solutions that help them minimize climate and environmental impact. Together with our customers we want to develop sustainable transport and logistics solutions for the future and thus take an active part in creating a sustainable society.
An example how we are doing this – together with a customer we have carried out a pilot project where they were able to report the actual carbon footprint for each transport and transport order, based on information taken directly from the vehicle. With another customer we have done a case study including a requirements analysis on reporting and reducing climate impact. In addition, Triona's product Distance Calculation Service is used to find the optimal route way for their road transports, our C-Load product for reducing empty return transports, and our FleetControl product for reporting on fuel consumption and training in eco-driving.
Climate impact
In our business we aim to minimize our environmental impact both upstream and downstream in the value chain. We report our emissions annually according to the GHG protocol and due to this we can see where our improved efforts will benefit the most. For many years we have prioritized using public transport for our business trips and when appropriate we use telephone, video conferences, and online meetings instead of travel. We work actively to allow travel by bus, train, underground, and cycle to and from our offices and promote renewable fuel for those employees who choose to travel by car. We aim to minimize energy consumption and all our larger offices use 100% country-of-origin green electricity. Climate impact is also a factor which is included when choosing operational solutions for our products and services.
We purchase KRAV (Organic) and/or Fairtrade products where available. We also take responsibility for our carbon footprint and try to find new uses for things we are done with. We always sort our waste.
Governing documents
Our environmental policy contains guidelines for our environmental work. Environmental issues are covered in our management system which conforms to ISO 9001:2008 and ISO 14001. Further information on our environmental policy and our management system is available on request.
We publish a yearly climate report according to the GHG protocol. From this report we will achieve control over our emissions and can take actions where needed, as well as gaining important knowledge of climate reporting and the GHG protocol.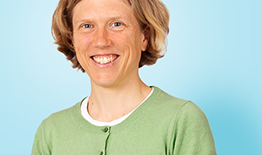 Anna will help you
For more information about our environmental policy and our management system, contact Anna.
Anna Mårsell
+46 70 597 82 97
Send Email