Forestry Industry

Forestry Industry
The forestry sector is in an intensive development phase. Production and businesses must collaborate, and this requires correct and up-to-date information at every stage of the supply chain.
Within the forest industry there is currently an increased demand for more and higher quality information, at the same as the flows are more complex. This impedes planning and results in an endeavor to get better control of the flow of raw goods from forest to industry. This is with the aim of getting the correct raw goods to the right industry in the right time.
Triona has experience of providing solutions for the whole forestry value chain, from plant schools, forestry planning, the wood flow process with purchasing support, production planning, operational support for felling, to roundwood, bio-energy, and sawn wood transport. We offer solutions and products which contribute to streamlining the digital flow of information between different actors. One example is Triona's product C-Load, a horizontal cooperation where there is a transparent exchange of information between actors in the supply chain, from client and transport contractors to the client's customers and even ports and terminals.
Some of our customers in this branch are Bergkvist Siljan, Bergs Timber, Biometria, Holmen, Ingarps Trä, Norra Skog, Norrlands Trä, SCA, Setra, Stora Enso, and Sveaskog.
---
Read our cases related to Forestry Industry
Related products
Below you can find our product offerings for the forestry industry sector
Katarina will help you
For more information on our work in forestry in Sweden, please ask Katarina.
Katarina Johansson
+46 70 244 31 66
Send Email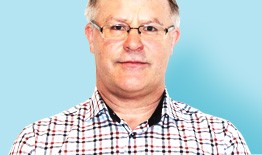 Sigmund will help you
For more information on our work in forestry in Norway, please ask Sigmund.
Sigmund Fredriksen
+47 918 66 301
Send Email