Tracs Rundvirke

TRACS Rundvirke
TRACS Rundvirke gives customers working with roundwood transport a solid base for planning and monitoring. The starting point is a transport assignment in the form of timber orders.
The stock volume is continually updated during all stages of the delivery chain. Forest stock, delivery timber, delivered and measured at industry.
All timber orders and volumes are clearly displayed on a map and can be summarized in tables. The suppliers contracted delivery volumes to the buyer's different industries can be easily followed up in the built-in quota management.
The system can be used by different actors related transports:
Transport managers who plan and distribute assignments
Drivers who carry out and get receipts for the transports
Sales people who order the transport
Buyers who monitor/oversee inward goods.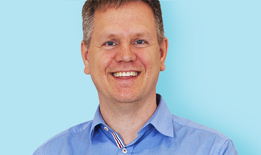 More information
For more information about TRACS Rundvirke, ask Fredrik.
Fredrik Bratteberg
+46 70 754 31 55
Send Email