Projects

Projects
Triona undertakes fixed term assignments where we carry out a study or develop an IT system. We help you to tailor the assignment according to your needs.
We staff the project and take responsibility for the project management, so it meets the goals which are important to you: that it is ready on schedule, within budget, and/or meets a certain quality level.
We put together the right team according to your needs, take responsibility for the methodology and working methods as well as guaranteeing that our consultants have the required competence.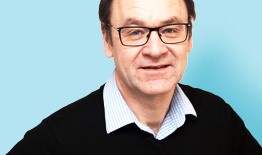 Tomas will help you
For more information about projects, ask Tomas.
Tomas Yvell
+46 70 322 3521
Send Email