Operations

Operations
We provide tailor-made operations where the demand varies for different types of applications, from standard applications to complex and business-critical systems.
Application operations are provided in accordance with ITIL guidelines. We can offer several different SLA levels ranging from agreements with response times to us taking overall responsibility for system availability. We provide server operations together with partners such as Amazon, Microsoft, and IPeer. The solution for each system is customized according to infrastructure and availability requirements. Monitoring is also customized according to customers' and products' requirements and needs.
We currently provide operations for several systems to customers such as Biometra, the Norwegian Public Roads Administration (Statens Vegvesen), and Skogdata.
We also supply products e.g. C-Load and FleetControl, where application and server operations are an important part of being able to provide a complete service.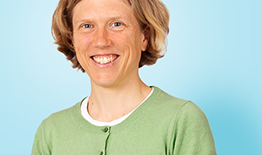 Anna will help you
For more information about operations, ask Anna.
Anna Mårsell
+46 70 597 82 97
Send Email