Operations

Operations
At Triona, we offer comprehensive system operations services in addition to our product and application management offerings. Our team of experts has extensive experience in operating systems and can help you get the most out of your technology investments.
We understand that every business and every system have unique needs and requirements when it comes to system operations. That's why we work closely with you to tailor our services to your specific needs. We base our operations services on established cloud solutions from for example Azure and AWS.
Our system operations services include:
Cloud infrastructure management, e.g. server operations
Application operations
System monitoring and alerting
Security and compliance management
Backup and recovery services
Performance optimization
Technical support
We currently provide operations for several systems to customers such as Biometria, the Norwegian Public Roads Administration (Statens Vegvesen), and Skogdata.
We also supply products e.g. C-Load and FleetControl, where application and server operations are an important part of being able to provide a complete service.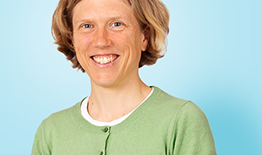 Anna will help you
For more information about operations, ask Anna.
Anna Mårsell
+46 70 597 82 97
Send Email