Timber by Pinja

Timber by Pinja
Timber by Pinja is a complete business system for the forest industry. The system supports the business from procurement/purchase of raw materials through delivery and invoicing. It also manages sales, production, stock, and delivery information.
Timber by Pinja is developed by the Finnish software house Pinja Oy. Triona is Pinja's partner in the Swedish and Norwegian markets where we sell, deploy, and offer local support to our customers.
Timber by Pinja ERP system for sawmills and wood processing, is a modern, modular system with functionality suited to both small and large sawmills. Functionally, it is probably the most advanced ERP system for sawmills on the market today. It has e.g., powerful functions to forecast production yield and profitability as well as to optimize demand-based production.
Triona offers Timber by Pinja as a SaaS (Software as a Service) solution which means that customers are charged on a fixed monthly basis that includes support and further development of the product. For customers it means they will have full cost control of the system.
Triona has considerable experience in the sawmill industry and before we worked with Timber by Pinja we had our own ERP system KLAR which many customers still use. The cooperation with Pinja enables us to offer a next generation ERP system. With Triona's vast experience and know-how in the forest industry and system development, we will also be able to assist Pinja with the future development of the system. This will specifically be for requirements requested primarily by their Swedish customers.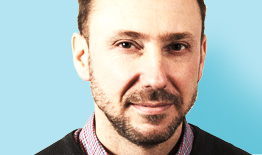 More information
For more information about our product Timber by Pinja, ask Jens.
Jens Werner
+46 70 248 07 43
Send Email