Our female leaders strengthen Triona
Our female leaders strengthen Triona
It's now happening and during the last year we significantly increased the number of female leaders at Triona.
In connection with International Women's Day 2018 we chose to highlight some of our female role models at Triona.
This year we want to draw attention to our female leaders. We are proud and happy that during the last year we have increased the percentage of women leaders at Triona. Today 30% of our leaders are women and we even have a female board member. With an increased percentage of female leaders we have expanded our competence and we are already seeing the positive effects of this.
However our work is not finished. We will continue to work so that Triona gets a more equal distribution of women and men!
That during the past year we have received such enthusiastic and positive comments from both employees and customers strengthens us in our continued work. Thank you!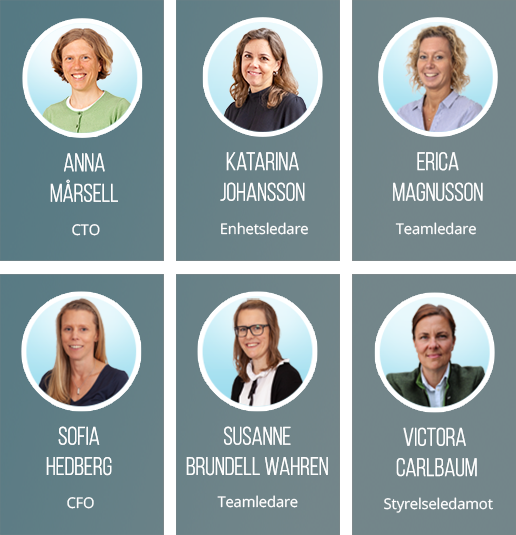 Katarina will help you
Do you want to be part of our team and help us reach our goals? Contact Katarina.
Katarina Johansson
+46 70 244 31 66
Send Email